Italy unveils its draft National Energy Strategy 2017
The Ministry of Economic Development of Italy has unveiled its draft National Energy Strategy 2017 and opened consultation.
The new Strategy aims to increase the competitiveness of the country by aligning energy prices on European ones, improve the security of supply, and to decarbonise the energy system in line with the long term objectives of the Paris Agreement. The Italian energy system, which is based on gas and renewable for power generation and on oil for transport, could benefit from technological progresses in renewables, energy storage, energy efficiency and communication technologies to reduce its CO2 footprint.
Italy should phase out coal-fired power generation by 2030 at the latest. Gas will be the key in the energy transition, in the power sector and in the maritime transport (LNG). The country will seek to diversify its gas supply routes and to develop biofuels (national chains of biomethane) and will bet on energy efficiency. Italy aims to reduce the cost gap with other European countries (around €2/MWh for gas and €35/MWh for an average household and 25% for industry for electricity in 2016).
Where renewables are concerned, Italy aims to raise the share of renewable energies to 48-50% of electricity consumption by 2030 (from 33.5% in 2015), 28-30% in heat consumption (from 19% in 2015) and 17-19% in transports (from 6.4% in 2015).
---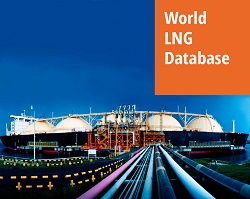 World LNG Database offers a complete set of data on LNG markets. The service provides detailed information on existing and planned liquefaction and regasification plants. It also includes LNG shipping around the world, LNG contracts, time series on regasification and liquefaction capacities, LNG flows and LNG prices for all players in the market.