Israel sets more ambitious GHG reduction target for 2030
Israel has announced a plan to reduce greenhouse gas (GHG) emissions by at least 85% by 2050 compared to 2015 levels, with an intermediary target of 27% by 2030. National targets comprise a 96% reduction in GHG emissions from transport, an 85% reduction from the electricity sector, and a 92% reduction in the municipal waste sector.
In April 2021, two Israeli Ministries released their own plans to reduce GHG emissions. The Ministry of Environmental Protection planned to cut GHG emissions by at least 27% by 2030 and at least 85% by 2050 (compared with 2015 levels), while the Ministry of Energy set a target of 80% reduction in GHG emissions from energy production in 2050, through the closure of all coal-fired power plants in 2025.
In its first Nationally Determined Contribution (NDC) in November 2016, the country pledged to lower per capita GHG emissions by 26% by 2050 below the level in 2005. Israel's GHG emission reaches 78 MtCO2eq in 2018 (-1% compared to 2015 level). CO2 emissions related to energy combustion decreased by 2.3%/year on average since their 2012 peak (75 MtCO2), to 62 MtCO2 in 2020, mainly because of the reduction in the share of coal in the power mix (-34% points between 2012 and 2020).
---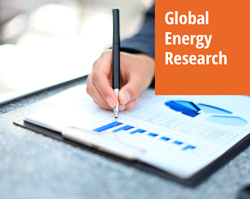 Enerdata's premium online information service provides up-to-date market reports on 110+ countries. The reports include valuable market data and analysis as well as a daily newsfeed, curated by our energy analysts, on the oil, gas, coal and power markets.
This user-friendly tool gives you the essentials about the domestic markets of your concern, including market structure, organisation, actors, projects and business perspectives.