Israel, Cyprus, Greece and Italy sign MoU on the East Med gas project
The governments of Cyprus, Greece, Israel and Italy have signed a Memorandum of Understanding (MoU) in relation with the East Med gas pipeline project and plan to sign an Intergovernmental Agreement within 2018. They have confirmed their intention to cooperate on the implementation of the project, which will secure a direct long-term natural gas export route from the Levantine basin (Israel and Cyprus) to Greece and Italy. The EastMed pipeline has been confirmed as Project of Common Interest (PCI) and belongs to the Southern Gas Corridor projects.
The project would tap Israel's gas resources (over 900 bcm of offshore gas reserves) along with Cyprus' gas resources (at least 128 bcm in the Aphrodite gas field). The current pipeline proposed route would stretch over 1,300 km from the Levantine basin through Cyprus, Crete, Greece and connect with the Poseidon project connecting Greece and Italy. The proposed design forecasts a transport capacity between 12 bcm/year and 16 bcm/year. The feasibility studies of the US$5.7bn (€4.8bn) project are completed but commissioning is not expected before 2025.
---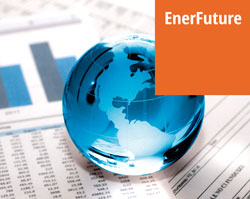 Discover the EnerFuture service: a long-term forecast (to 2040) of demand, prices, and CO2 emissions by sector and for all energies, plus power generation capacities and production levels by fuel. Three distinct scenarios reflect different potential policy developments.