Iraq doubles Baiji refinery's capacity to 140,000 bbl/d
The Iraqi government has announced that the capacity of the 70,000 bbl/d Baiji refinery in the Salahudin province, 200 km north of the Iraqi capital Baghdad, has doubled to 140,000 bbl/d after the rehabilitation of the refinery's Salahudin-2 part (70,000 bbl/d). In mid-2018, the country rehabilitated Salahudin-1, which has a capacity of 70,000 bbl/d, and which witnessed intense fighting in 2014. 
Iraq has 16 refineries, for a total nominal capacity of 1.0 mb/d. The government aims to restore the Baiji refinery's previous capacity of 280,000 bbl/d.
---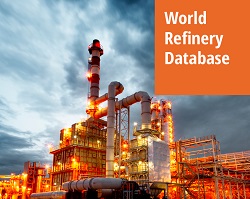 Use this powerful business intelligence tool to assess current and future production capacities of oil products by country and by zone. Gain insight into companies' asset portfolios and future trends for refined oil production capacities, giving you the ultimate edge for strategy and decision-making.