Iraq aims to stop gas flaring by 2027
The Ministry of Oil of Iraq aims to stop gas flaring at its oil fields by 2027, as the country is the second largest gas flaring country after Russia, with around 40% of its gas production flared. Iraq is seeking help from international oil companies (IOCs) to develop non-associated gas from the Akkas and Mansuriyah fields, and to implement various gas capture projects. The country has signed US$27bn of projects with TotalEnergies, including a US$2bn gas gathering network and treatment project, the Ar-Ratawi project, which will have a gas capture capacity of 6.2 bcm/year and will produce 12,000 bbl/d of condensate to be used in the domestic market. As well, the state-owned gas company South Gas Co. has joined forces with Baker Hughes to develop a 2.1 bcm/year gas recovery project in southern Iraq. Recovering flared gas will help Iraq reduce the use of oil for power generation and cut its reliance on Iranian imports. The cost of gas produced at the Ar-Ratawi project is estimated at US$1.5-2/MMBtu, compared to US$8/MMBtu for Iranian gas imports.
---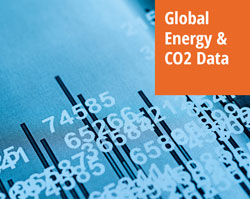 Then Global Energy Market Data & CO2 is your database! We provide world coverage of the oil, gas, coal, and power markets and a detailed overview of national supply & demand with annual data going back to 1970.
This energy database leverages more than 200 official data sources, which are processed by our analysts to provide fully harmonised data sets that are updated monthly.