Iran's power generation capacity exceeds 80 GW
Iran's total installed power capacity reached 80.5 GW at end-April 2019. The country power mix remains dominated by combined cycle power plants that account for 31% of total capacity, followed by pure gas-fired power plants (30%) and hydropower 20%. Renewables reached 700 MW, 309 MW of which was solar PV, 285 MW wind, 88 MW small hydropower, 13 MW waste heat recovery and 11 MW biomass. Among the most recent projects to become operational were the 61.2 MW Arian Mahbad (wind) and multiple 10 MW solar PV plants (namely Taban Energy I and II, Nika Energy, Tose-e Khorshidi Mehriz Ghadir, Energy Sabz Kavir Kish, Khorshid Derakhshan Kavir and Tose-e Energy Khorshidi Ghadir Qom).
The country's energy Ministry plans on adding 22 power generation units (adding 3.9 GW) during this fiscal year and upgrading some existing plants to add more 461 MW of capacity. Around 5 GW of renewables are expected to be developed in the next five years to meet the country's power demand.
---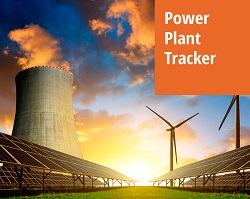 Enerdata has developed a market research service to screen, monitor and analyse the development of power generation assets.
Power Plant Tracker offers an interactive database and a powerful search engine covering power plants worldwide – including both installed and planned capacities for renewables and fossil fuels.