Iran's NIORDC commissions a 100 kb/d refinery in northern Venezuela
The National Iranian Oil Refining and Distribution Company (NIORDC), which is part of the country's Ministry of Petroleum, has commissioned a 100,000 bbl/d (5 Mt/year) refinery in El Palito (northern Venezuela). The project is expected to refine crude produced in Iranian oilfields. Iran won a US$116m contract from the Venezuelan state-owned oil company PDVSA in May 2022 to repair and expand the refinery. In the past, the country supplied gasoline, condensate, refinery parts and technical assistance to Venezuela in return for shipments of heavy oil.
The country's petroleum products output declined from a peak at 63 Mt in 2008 to 15 Mt in 2020. Although Venezuela's petroleum products exports have been divided by 6 since 2011, the country remains a net petroleum products exporter with 2.9 Mt in 2020.
---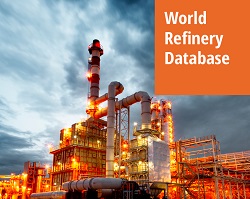 Use this powerful business intelligence tool to assess current and future production capacities of oil products by country and by zone. Gain insight into companies' asset portfolios and future trends for refined oil production capacities, giving you the ultimate edge for strategy and decision-making.