Iran spent US$35bn on natural gas subsidies in 2020
The National Iranian Oil Company (NIOC) paid U$35bn in natural gas subsidies in 2020 (+35% compared to 2018). According to the Ministry of Oil, Iran would be experiencing the most significant rise in subsidies to fossil-based electricity, alongside Venezuela, Mexico, Egypt and China.
Gas accounts for two thirds of the country's installed capacity, with 54 GW. In 2019, the country consumed 212 bcm of natural, including 86 bcm as input in the energy sector (of which 65 bcm for power generation).
---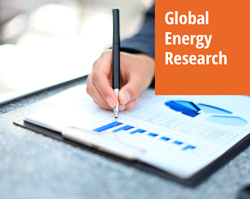 Enerdata's premium online information service provides up-to-date market reports on 110+ countries. The reports include valuable market data and analysis as well as a daily newsfeed, curated by our energy analysts, on the oil, gas, coal and power markets.
This user-friendly tool gives you the essentials about the domestic markets of your concern, including market structure, organisation, actors, projects and business perspectives.