Indonesia's B30 biodiesel mandate to reduce diesel use by 165,000 bpd
According to the Indonesian government, the introduction of the mandatory use of 30% blended biodiesel (B30) from January 2020 will allow the country to reduce its fossil diesel fuel consumption by 165,000 bbl/d. The archipelago will begin research on fuel containing 50% of bio component, known as B50 in January 2020.
In November 2019, Indonesia has started a market trial of B30, as the use of the combustible will become mandatory from January 2020. The national oil & gas company Pertamina has reached a deal with 10 biofuel producers to supply with B30 ten of its fuel depots all over the archipelago.
The government expects to reduce oil imports and to create new opportunities for Indonesia's palm oil output (43 Mt in 2018). The decision to make B30 mandatory was taken in August 2019, after the European Parliament voted a resolution in 2017 to eliminate palm oil in biofuels. In 2018, Indonesia consumed 79 Mt (1.7 mb/d) of oil, with imports accounting for 65% of the total.
---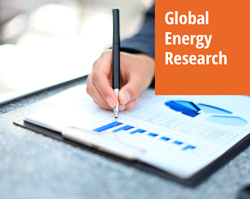 Enerdata's premium online information service provides up-to-date market reports on 110+ countries. The reports include valuable market data and analysis as well as a daily newsfeed, curated by our energy analysts, on the oil, gas, coal and power markets.
This user-friendly tool gives you the essentials about the domestic markets of your concern, including market structure, organisation, actors, projects and business perspectives.