Indonesia will start trial use of 40% biodiesel fuel in March 2020
Indonesia plans to start road tests using biodiesel fuels with a 40% bio-content (B40) in March 2020. B40 fuels are produced by distilling crude palm oil (CPO) and infusing fatty acid methyl ester (FAME) to the blend. Two models will be tested for the B40 fuels. The Indonesian government intends to implement B40 fuel fully in January 2021. With biodiesel development, the archipelago aims at reducing its energy imports and current account deficit and at creating new opportunities for Indonesia's palm oil output (43 Mt in 2018).
In November 2019, Indonesia started a market trial of B30, as the use of the combustible became mandatory in January 2020. Pertamina has reached a deal with 10 biofuel producers to supply with B30 ten of its fuel depots all over the archipelago. It is expected to reduce oil consumption by 8 Mt per year (165,000 bbl/d).
---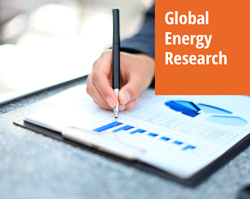 Enerdata's premium online information service provides up-to-date market reports on 110+ countries. The reports include valuable market data and analysis as well as a daily newsfeed, curated by our energy analysts, on the oil, gas, coal and power markets.
This user-friendly tool gives you the essentials about the domestic markets of your concern, including market structure, organisation, actors, projects and business perspectives.