Indonesia reduces its 2020 oil and gas production outlook
According to SKK Migas, which regulates upstream activities in Indonesia, oil and gas production will decrease by around 3% in 2020 to 725,000 bbl/d of crude oil and 5,727 mcf/d (162 mcm/d or 59 bcm/year) of gas. Consequently, the regulator forecasts that hydrocarbon revenues will decrease by more than 40%, from US$32bn in 2019 to US$19bn in 2020.
In March 2020, Indonesia presented a plan to double gas production in the archipelago over the next decade, in bid to reduce the country's energy trade deficit. The country intends to produce 127 bcm of natural gas in 2030, against 72 bcm in 2018. The government previously said the country could become self-sufficient in 2025. The additional gas production could come from two projects, the Masela offshore block off the Maluku coast and Sakakemang block in South Sumatra, where Repsol discovered up to 57 bcm of gas reserves in February 2019.
---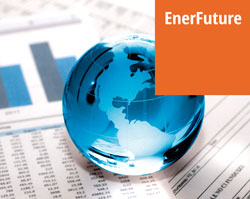 Discover the EnerFuture service: a long-term forecast (to 2050) of demand, prices, and CO2 emissions by sector and for all energies, plus power generation capacities and production levels by fuel. Three distinct scenario reflect different potential policy developments.