Indonesia plans to revise feed-in tariffs to promote renewable electricity
Indonesia is considering revising its feed-in tariff (FiT) system and dividing feed-in tariffs into two stages: a fixed electricity tariff guaranteed over a 12-year period, followed by a lower tariff as of the 13th year and until the end of the contract. The measure would apply to new hydropower, solar and wind power plants and is expected to ensure developers faster returns on investments and to boost the development of renewable projects.
Indonesia introduced FiTs in 2002 for small-scale hydropower plants (scheme revised in 2006 to include hydropower plants up to 10 MW and dedicated FiT created for micro-hydro projects below 10 MW capacity in 2012). FiTs are also available for biomass and biogas projects, waste-to-energy (WTE) and solar PV power projects. Contracts for renewable power plants usually range between 20 and 30 years.
The Indonesian government is also working on an incentive scheme for geothermal exploration activities.
---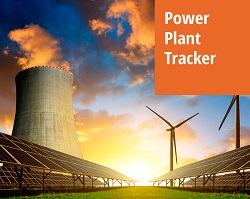 Enerdata has developed a market research service to screen, monitor and analyse the development of power generation assets.
Power Plant Tracker offers an interactive database and a powerful search engine covering power plants worldwide – including both installed and planned capacities for renewables and fossil fuels.