Indonesia plans to add 13.8 GW of new coal-fired plants over the next decade
The Indonesian Ministry of Energy and Mineral Resources (ESDM) has released its national electricity plan (RUPTL) for the period 2021-2030. The RUPTL is a 10-year policy document set by the government for the PT Perusahaan Listrik Negara (PLN).
The electricity demand is forecasted to increase by 4.9%/year by 2030. Over the next decade, the country plans to add 40.6 GW of new power capacity, including 13.8 GW of coal, 10.4 GW of hydropower, 5.8 GW of gas, 4.7 GW of solar, 3.4 GW of geothermal and 2.5 GW of other renewables. The share of renewables in the new RUPTL reaches 51.6%, compared to 30% in the 2019-2028 plan. Around 1.8 GW of solar will be sourced from independent power producers. Indonesia will have to invest IDR800,000bn (US$56bn) for the new capacity, with around IDR500,000bn (US$35.1bn) for the renewables alone.
At the end of 2020, the country's installed capacity stood at nearly 70 GW, with 11% of renewables (7.7 GW, including 5.3 GW of hydro). Indonesia aims to reach carbon neutrality by 2060.
---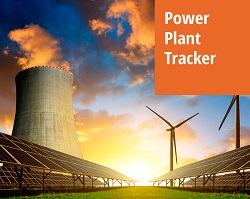 Enerdata has developed a market research service to screen, monitor and analyse the development of power generation assets.
Power Plant Tracker offers an interactive database and a powerful search engine covering power plants worldwide – including both installed and planned capacities for renewables and fossil fuels.