Indonesia may face power oversupply as electricity demand slows down
According to the Ministry of Energy of Indonesia, the slowdown in the country's electricity demand (+4.5% in 2019 against a government target of +6.3%, and +3.8% only in January 2020) at a time when new power capacities are being commissioned may result in state-owned power utility PT PLN generating more power than needed. Some islands such as Java and Bali may be over-supplied by up to 41.5% in 2020, while Halmahera may be over-supplied by 202%.
As Indonesia is implementing its plans to add 35 GW of new power generation capacity (target postponed from 2019 to 2029 due to investors doubts and delays), the government will help PLN to find new markets for its power projects, such as smelter projects requiring 5 to 6 GW of electricity, or special economic zones, new toursim regions or industrial areas (additional demand of up to 16 GW).
PLN will also be invited to invest more in its power transmission and distribution network, rather than in power capacities. In 2020, PLN plans to invest IDR 90,000bn (US$6.3bn) in 2020, mainly in transmission and distribution, and in some power plants.
---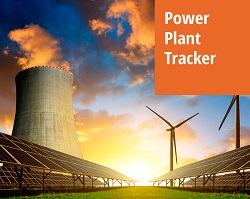 Enerdata has developed a market research service to screen, monitor and analyse the development of power generation assets.
Power Plant Tracker offers an interactive database and a powerful search engine covering power plants worldwide – including both installed and planned capacities for renewables and fossil fuels.