Indonesia intends to reach oil product self-sufficiency by 2026
According to the Indonesian government, Indonesia's oil product demand is expected to rise by 3.2%/year to 1.47 mb/d by 2026 (+12%). Meanwhile, the country's refined product output should rise by around 70%, to reach 1.5 mb/d by 2026. Thus, Indonesia would be self-sufficient for oil products as of 2026, instead of its 2023 target.
Indonesia plans to build two new refineries: a 300,000 bbl/d plant at Bontang, which is due to be commissioned in 2025, and a 300,000 bbl/d refinery at Tuban. In addition, the country intends to revamp four existing refineries, to add at least 200,000 bbl/d of refining capacity.
---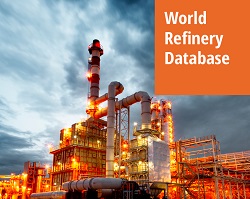 Use this powerful business intelligence tool to assess current and future production capacities of oil products by country and by zone. Gain insight into companies' asset portfolios and future trends for refined oil production capacities, giving you the ultimate edge for strategy and decision-making.