Indonesia anticipates a 5% decline in coal production in 2020
According to the Indonesian government, the country is expected to produce 550 Mt of coal (down from 582 Mt in 2019), while exports should reach 435 Mt, which is 40 Mt higher than the previous target of 395 Mt but will remain lower than 2019 exports (459 Mt). As domestic coal demand is forecasted to fall from 133 Mt in 2019 to 100 Mt in 2020, Indonesia intends to increase its coal exports to Vietnam, Pakistan and Bangladesh.
Indonesian coal exports to China, India and the Philippines have been hit by the coronavirus outbreak and ongoing restrictions. Bumi, which is Indonesia's largest coal produced, has reduced its 2020 output guidance from 94.5 Mt to 85-90 Mt.
---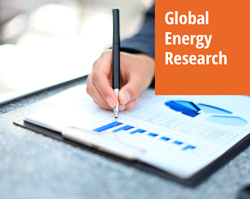 Enerdata's premium online information service provides up-to-date market reports on 110+ countries. The reports include valuable market data and analysis as well as a daily newsfeed, curated by our energy analysts, on the oil, gas, coal and power markets.
This user-friendly tool gives you the essentials about the domestic markets of your concern, including market structure, organisation, actors, projects and business perspectives.