India's power deficit declined by 16 p.p. to 0.4% between 2007 and 2020
According to the Ministry of Power, India has reduced its peak power deficit from 16.6% in financial year (FY) 2007-2008 to 0.4% in FY 2020-2021 (-16.2% points). Indeed, the country's power peak deficit fell from 18 GW in 2007-2008 to 0.8 GW in 2020-2021. Since 2008, India has installed over 240 GW of power capacity, including 139 GW of coal (58% of the total), 37 GW of solar (16%), and 28 GW of wind (12%). Over the same period, the country's electrification rate increased from 72% to 95% (+23% points).
The Integrated Power Development Scheme (IPDS) programme was created in 2014 to fill in power infrastructure gaps in urban areas. The Deen Dayal Upadhyaya Gram Jyoti Yojana (DDUGJY) programme was initiated in 2015 to expand transmission and sub-transmission systems in rural areas. The Pradhan Mantri Sahaj Bijli Har Ghar Yojana (Saubhagya) program, launched in 2017, aims to electrify every household in India. In total, 28 million households have been given access to electricity under the Saubhagya program.
---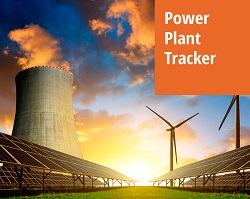 Enerdata has developed a market research service to screen, monitor and analyse the development of power generation assets.
Power Plant Tracker offers an interactive database and a powerful search engine covering power plants worldwide – including both installed and planned capacities for renewables and fossil fuels.