India's Coal Ministry bets on coal bed methane for residential use
The Ministry of Coal of India plans to launch a large scale programme to promote the use Coal Bed Methane (CBM) as an alternative fuel to meet residential energy demand within the next two years.
India holds the third largest coal reserves in the world and the potential resources of CBM, which is extracted from underground coal seams during the coal mining process, are estimated at around 92 Tcf (2,600 bcm) across 12 Indian states. The Jharia coal fields would hold CBM reserves of 25 bcm and the Raniganj coal block would hold another 3 bcm. National coal mining group Coal India Ltd (CIL) plans outsource CBM production to global operators and aims to produce 1 mcm/d of CBM by 2023-2024.
---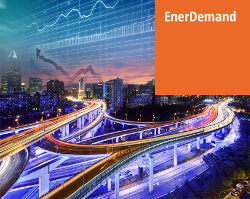 Enerdata's premium EnerDemand service provides detailed data on energy consumption and efficiency for the 20 highest energy-consuming countries, broken down by sector and end-use.
Create custom graphs, export data to use in Excel, and sift through the online database in whatever way is most useful to you: by household uses, by multiple road vehicle types, and by different end-uses in buildings, industry and more.