India's coal-fired power generation fells for the first time in a decade
According to the Central Electricity Authority (CEA) of India, coal-fired power generation in India declined by around 2.5% in 2019, posting the first decrease in a decade. Meanwhile, the gas-fired power generation also declined by 4.5%. This decrease is explained by a broader economic slowdown reducing electricity demand and a higher competition from renewable power generation and from nuclear in a lesser extent (+6.3% in 2019).
Indeed, electricity consumption grew at its slowest pace in six years in 2019 and is expected to recover in the coming months, without reaching previous growth levels. In addition, coal-fired power generation faced an increased competition from renewables, whose power generation rose noticeably (+25% for solar and +5% for wind generation) and covered nearly 9% of the power mix, compared to 3.6% in 2015.
India, the second largest consumer, importer and producer of coal behind China, has set ambitious renewable targets, seeking to reach 175 GW of renewable capacity by 2022 and 40% of renewable capacity by 2030.
 
---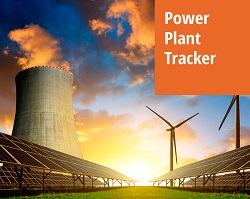 Enerdata has developed a market research service to screen, monitor and analyse the development of power generation assets.
Power Plant Tracker offers an interactive database and a powerful search engine covering power plants worldwide – including both installed and planned capacities for renewables and fossil fuels.