India's coal demand rose by 9.1% in 2018-2019
According to the Ministry of Coal of India, coal consumption in India grew by 9.1% to 991 Mt in the 2018-2019 year (from April 2018 to March 2019). Consumption from the power sector, which accounts for 3/4 of coal consumption, rose by 6.6% to more than 760 Mt. Industrial demand also increased, especially in the cement sector (+70% to 37 Mt) and in the sponge iron industry (+2/3 to 41 Mt). Coal production reached 734 Mt, of which 607 Mt from state-run producer Coal India grew by (+7%), and the supply shortfall more than doubled to 23 Mt. Consequently, coal imports rose by 13% to 235 Mt.
Coal India targets a production level of 660 Mt in 2019-2020. The group will focus on new mines with a capacity of more than 10 Mt/year and will improve mechanisation to boost production.
---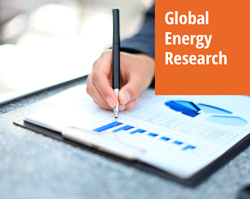 Enerdata's premium online information service provides up-to-date market reports on 110+ countries. The reports include valuable market data and analysis as well as a daily newsfeed, curated by our energy analysts, on the oil, gas, coal and power markets.
This user-friendly tool gives you the essentials about the domestic markets of your concern, including market structure, organisation, actors, projects and business perspectives.