India targets 16% increase in coal production in 2020-2021 to 700 Mt
The Secretary of Coal of India has confirmed that India's coal production would rise to 700 Mt in the current fiscal year (April 2020-March 2021), corresponding to a 16% annual increase, despite the abundance of fuel stock (75 Mt at Coal India Ltd's mines and nearly 45 Mt of stocks at power plants) and reduced demand from the power sector. The government bets on rising electricity demand when summer comes and aims to raise production before the monsoon, which usually decreases coal production.
India currently imports around 235 Mt/year of coal, with around half of this amount tied to power plants or user plants and non-substitutable. The government aims at stopping most of substitutable coal imports and bets on the higher domestic production.
In 2019-2020, state-owned Coal India Ltd (CIL), which accounts for around 80% of India's domestic coal production, missed its production target of 660 Mt due to the flooding of a key coal mine; the company's production dipped from 606 Mt in 2018-2019 to 602 Mt (8.8% below the target). CIL plans to reach 1 Gt by fiscal year 2024.
---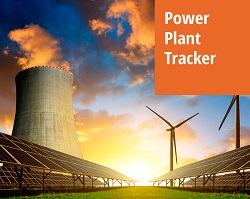 Enerdata has developed a market research service to screen, monitor and analyse the development of power generation assets.
Power Plant Tracker offers an interactive database and a powerful search engine covering power plants worldwide – including both installed and planned capacities for renewables and fossil fuels.