India releases its 2030 updated climate pledge
The Indian Union Cabinet has approved India's updated Nationally Determined Contribution (NDC) to be submitted to the United Nations Framework Convention on Climate Change (UNFCCC). As per the updated NDC, the country committed to reduce emissions intensity of its GDP by 45% from 2005 level and achieve about 50% cumulative electric power installed capacity from non-fossil fuel by 2030. The update is a step towards achieving India's long term goal of reaching net-zero by 2070.
Previously, India submitted its Intended Nationally Determined Contribution (INDC) to UNFCCC in 2015. It comprised eight goals, of which three had quantitative targets up to 2030: cumulative electric power installed capacity from non-fossil sources to reach 40%; reduce the emissions intensity of GDP by 33 to 35% compared to 2005 levels and creation of additional carbon sink of 2.5 to 3 GtCO2eq through additional forest and tree cover.
In 2021, the country's CO2 intensity to GDP (in constant US$) was 19% lower than in 2005. Non-fossil fuels accounted for 37% of India's installed capacity at end-2021, with 12% of hydro, 11% of solar, 9% of wind, 2% of nuclear and 2% of biomass. India's CO2 emissions from combustion have quadrupled since 1990 to 2.3 GtCO2 in 2021 (i.e. around 7% of the world's total CO2 emissions from combustion) despite a 7% drop in 2020 due to the Covid-19 pandemic.
---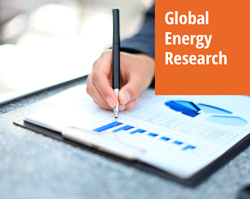 Enerdata's premium online information service provides up-to-date market reports on 110+ countries. The reports include valuable market data and analysis as well as a daily newsfeed, curated by our energy analysts, on the oil, gas, coal and power markets.
This user-friendly tool gives you the essentials about the domestic markets of your concern, including market structure, organisation, actors, projects and business perspectives.