India doubles its solar power capacity target to 40 GW by 2020
The Union Cabinet Committee of Economic Affairs (CCEA) of India has approved the doubling of the solar power capacity target by 2020 from 20 GW to 40 GW. This increase has been approved in the new budget as well.
This enhanced target capacity would ensure the construction of at least 50 new solar parks in the country with a capacity of 500 MW each. The park developers will receive financial support from the central government which plans to spend for this purpose around US$1.207bn in 2019-2020. The implementing agency is the SECI (Solar Energy Corporation of India).
This figure has doubled since the 2014 plan which forecasted an aggregated capacity of 20 GW. The Indian Ministry of New and Renewable Energy (MNRE) is currently implementing this scheme and as of today, 34 solar parks with an aggregated capacity of 20 GW have been approved or are presently under development.
---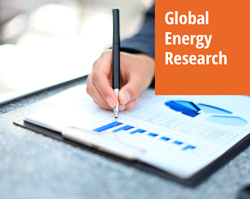 Enerdata's premium online information service provides up-to-date market reports on 110+ countries. The reports include valuable market data and analysis as well as a daily newsfeed, curated by our energy analysts, on the oil, gas, coal and power markets.
This user-friendly tool gives you the essentials about the domestic markets of your concern, including market structure, organisation, actors, projects and business perspectives.