India consortium to take 49% stake in Vankor oil cluster (Russia)
India and Russia have agreed on the purchase of a 49% stake at Russia's Vankor cluster oilfields in Eastern Siberia, by an Indian consortium led by ONGC Videsh (OVL). A preliminary pact on the deal was signed during the Eastern Economic Forum along with multiple other investment agreements. Rosneft, the cluster's operator, also offered to sell stakes at five other fields.
OVL will hold a 26% stake in the Suzunskoye, Tagulskoye and Lodochnoye fields, while Indian Oil Corp (IOC), Oil India and Bharat PetroResources will split the remaining 23%. The Vankor cluster is estimated to have oil recoverable reserves of 327 Mt and gas reserves of 121 bcm (Russia's second-largest oil field). Oil production is expected to reach a peak of 500,000 bbl/d (25 Mt/year) throughout 2019. The Suzunskoye field has 51 Mt of oil and 40 bcm of natural gas, the Tagulskoye field has 297 Mt of oil and 251 bcm of gas and the Lodochnoye field has 78 Mt of oil and 95 bcm of gas.
In 2016, OVL purchased a 15% stake of Vankor's second-biggest oilfield from developer Vankorneft (50.1% Rosneft) for US$1.3bn, and another 11% stake later on for US$930m. The company also retains a 20% stake in the Sakhalin-1 oil and gas field and, since 2009, owns Imperial Energy, which also has fields in Siberia. The remaining companies (IOC, Oil India and Bharat PetroResources) acquired a 23.9% stake in the same field for US$2bn and have taken another 29.9% of the Taas-Yuryakh oilfield in East Siberia for US$1.1bn. The total of the 2016 investments took a US$5.46bn outlay in Russia.
Since 2010, Indian companies, including OVL, have been trying to secure their supply abroad but spot energy prices and LGN prices are often too high for the Indian budget. The companies have a long tradition of being set aside in energy auctions for other foreign companies. Indian companies have been trying to increase their presence in the Arctic region since talks begun with Russia, in 2017.
---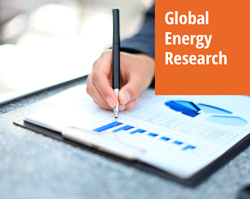 Enerdata's premium online information service provides up-to-date market reports on 110+ countries. The reports include valuable market data and analysis as well as a daily newsfeed, curated by our energy analysts, on the oil, gas, coal and power markets.
This user-friendly tool gives you the essentials about the domestic markets of your concern, including market structure, organisation, actors, projects and business perspectives.