India considers diversifying Coal India's activities to power generation
The Ministry of Coal of India is considering transforming Indian state-owned coal mining company Coal India Ltd (CIL) into an integrated energy company by allowing it to develop pit-head coal-fired power plants. CIL could also diversify into coal gasification with a target of 50 Mt by 2030 and into solar power generation, with a target of 5 GW of solar power capacity by 2023-2024.
The Ministry also expects thermal coal imports to stop from financial year 2023-2024 (April 2023-March 2024). In November 2019, CIL announced plans to develop 55 new coal mines with a combined capacity of 92 Mt/year and to expand 193 existing mines with a combined capacity of around 310 Mt/year in the next five years. These projects are expected to boost coal production in India, which reached 725 Mt in 2018. In addition, CIL is seeking to supply part of its coal from higher grade coal sources, in an attempt to reduce coal imports.
---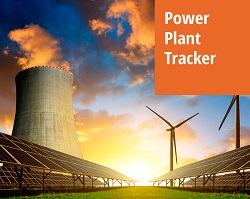 Enerdata has developed a market research service to screen, monitor and analyse the development of power generation assets.
Power Plant Tracker offers an interactive database and a powerful search engine covering power plants worldwide – including both installed and planned capacities for renewables and fossil fuels.