IHC (UAE) acquires a 50% stake in Turkish renewable developer Kalyon Enerji
International Holding Company (IHC), a conglomerate based in Abu Dhabi (United Arab Emirates), has acquired a 50% stake in Kalyon Enerji, a Turkish renewable developer, for AED1.8bn (€474m) through its subsidiary International Energy Holding. Kalyon Enerji owns and operates several hydropower plants, including Torul (106 MW), Kürtün (84 MW), Doğankent (75 MW), Ordu (42 MW), Kalen and Aksu (37 MW) and a FRSU facility with a regasification capacity of 5 bcm/year in the port of Etki. In addition, the company is currently developing a 1 GW solar project in Konya's Karapınar district, which is set to be commissioned in 2023, and a 1 GW wind project in Ankara, in addition to several smaller plants.
IHC, formerly International Fish Farming Holding, is primarily focused on aquaculture. The conglomerate is 73.7% owned by Royal Group, a family office. Kalyon Enerji is owned by the Turkish group Kalyon Holding, which operates in the construction, energy and aviation industries.
In September 2021, Kalyon Enerji selected GE Renewable Energy to supply an inverter to the 270 MW Karapinar phase II-A and 810 MW Karapinar phase II-B solar plant located in Turkey's central Anatolian province of Konya. The scope of work includes design, engineering, project management, site management and commissioning. The project secured a £217m (€260m) Buyer Credit Facility from the British export credit agency UK Export Finance (UKEF) in November 2021.
Kalyon Enerji completed the 267 MW Karapinar phase I solar plant in June 2021. A consortium of Kalyon Group and South Korea's Hanwha had won a tender to build the plant in March 2017, offering a price of US$6.99c/kWh. Hanwha later withdrew from the consortium and was replaced by China Electronics Technology Group Corporation (CETC) to build the project.
---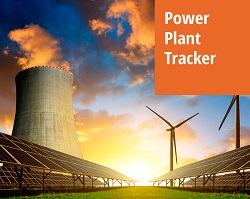 Enerdata has developed a market research service to screen, monitor and analyse the development of power generation assets.
Power Plant Tracker offers an interactive database and a powerful search engine covering power plants worldwide – including both installed and planned capacities for renewables and fossil fuels.