Iberdrola's East Anglia offshore wind hub to compete in 2021 CfD round (UK)
Iberdrola intends to submit its 3.1 GW East Anglia (EA) hub project, which combines three offshore wind plants off the east cost of England, in UK's contract for difference (CfD) scheme round in early 2021. The project, which merges 800 MW East Anglia 1 North, 900 MW East Anglia 2 and 1,400 MW East Anglia 3, requires an investment of £6.5bn (€7.3bn). If the project fails to win a CfD, it could still go ahead. The company has already secured planning consent for the 1,400 MW East Anglia 3 project and has submitted planning applications for the remaining 1,700 MW. Iberdrola aims to start construction in 2022 and to commission the East Anglia Hub as of 2026.
In May 2020, Iberdrola's affiliate ScottishPower Renewables and Macquarie's Green Investment Group (GIG) completed the installation of turbines at the 714 MW East Anglia 1 offshore wind project £2.5 bn (€2.8bn) in the UK that is expected to be fully commissioned by the end of 2020. In August 2019, ScottishPower Renewables sold 40% of the East Anglia 1 project to GIG; according to the transaction terms, ScottishPower Renewables will receive £1.9bn (€2.2bn) once the park is completed.
---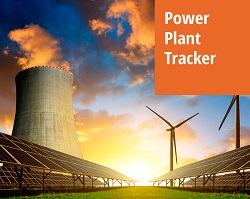 Enerdata has developed a market research service to screen, monitor and analyse the development of power generation assets.
Power Plant Tracker offers an interactive database and a powerful search engine covering power plants worldwide – including both installed and planned capacities for renewables and fossil fuels.