Iberdrola secures a 53% stake in the Australian renewable company Infigen
Spanish energy group Iberdrola has taken over Australian renewable producer Infigen Energy by securing ownership of 52.75% of its shares. Consequently, Iberdrola's takeover offer has been automatically extended until 19 August 2020. Infigen has secured the approval of the Foreign Investment Review Board (FIRB) of Australia.
In June 2020, Iberdrola entered a bidding battle against UAC Energy, a joint venture of Ayala's AC Energy Philippines and UPC Renewables Group Hong Kong, which had launched a hostile takeover offer for Infigen Energy, offering AUD80 per share and valuing the company at US$777m. Iberdrola then offered AUD 0.86 (US$0.61) per share, raising the offer to AUD870m (US$621m), and later increased its bid by 3.5%, offering AUD 0.89 (€US$0.64) per staple security of Infigen. In July 2020, Iberdrola increased again its bid from AUD0.89 (US$0.64) per share to AUD 0.92 (US$0.66) per share, raising the offer to AUD893m (US$638m). UAC Energy succeeded to buy around 20% of Infigen Energy.
Infigen Energy owns 670 MW of wind power capacity and has 268 MW of highly valued firming assets and an additional 246 MW of contracted renewable capacity through offtake power purchase agreements (PPAs). It also has more than 1 GW of projects under development.
---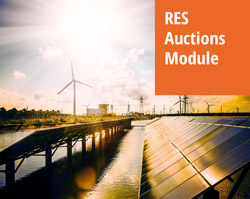 Discover our very detailed and regularly updated RES auctions database with worldwide coverage and a technical focus backed by academic research.
With our renewable energies auctions service you will be able to monitor auctions at a global level. Its (expanding) scope notably includes all major G20 countries and offers an especially fine tracking on Europe and South America.