Iberdrola plans to phase out its coal-fired capacity (Spain)
The Spanish power utility Iberdrola has decided to phase outs its coal-fired power generation capacity, consisting of two power plants in Spain with a combined capacity of 874 MW. The group will shut down the 358 MW Lada power plant in Asturias and the 516 MW Velilla power plant in Palencia, which currently represents 1.8% of its total installed capacity of 48.1 GW and 1.5% of its power production over the first nine months of 2017 (1.6 TWh out of 102.5 TWh).
This decision has been taken as per the group's strategy to halve its CO2 emissions intensity in 2030 and become carbon neutral in 2050. Since 2001, Iberdrola has phased out 7,500 MW of thermal power capacity of which the 1,200 MW Cockenzie and the 2,400 MW Longannet assets in the United Kingdom and over 3,200 MW of oil-fired assets in Spain.
The Lada and Velilla power plants use imported coal and generated around 479 GWh in the third quarter of 2017. However, their closure has to be endorsed by the Spanish government. Iberdrola is not the only Spanish company to phase out coal, since Gas Natural Fenosa also aims to close the 347 MW Anllares coal-fired asset by 2019.
---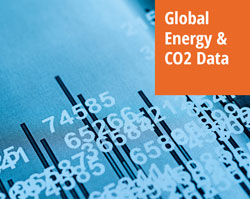 Then Global Energy Market Data & CO2 is your database! We provide world coverage of the oil, gas, coal, and power markets and a detailed overview of national supply & demand with annual data going back to 1970.
This energy database leverages more than 200 official data sources, which are processed by our analysts to provide fully harmonized data sets that are updated monthly.