Hexicon submits applications for a 1.2 GW offshore wind project in Italy
AvenHexicon, a joint venture between Swedish power company Hexicon and Italy's Avapa Energy, has submitted to Italian authorities its first State Maritime Concession application for a 1.2 GW offshore wind farm that will be located in the strait of Sicily, near Porto Empedocle, southern Italy.
AvenHexicon is currently in the process of developing five sites situated around the coasts of Sardinia, Sicily, and Puglia. Grid applications have already been filed for all sites.
These offshore wind projects are set to contribute to Italy's goal of deploying 6 to 7 GW of new yearly renewable capacity to 2030, as the country aims to generate 55% of its total electricity generation from renewables by that date (44% in 2020).
In 2021, Italy did not yet possess any operational offshore wind capacity but had more than 11 GW of onshore wind (9% of the country's installed capacity and 7% of its power generation with 21 TWh).
---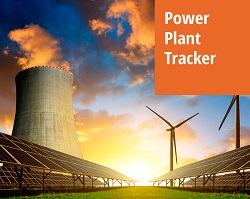 Enerdata has developed a market research service to screen, monitor and analyse the development of power generation assets.
Power Plant Tracker offers an interactive database and a powerful search engine covering power plants worldwide – including both installed and planned capacities for renewables and fossil fuels.