Growth of gas power generation in Southern states over 2006-2016 (US)
According to the United States Energy Information Administration (EIA), the share of natural gas in the total electricity generation in the Southern states increased over the 2006-2016 period from 25% to 42%, which is higher than the US average (34%). In the meantime, the share of coal in these states declined from 50% in 2006 down to 29% in 2016.
The main reason behind the trend is the retirement of 20.8 GW of coal-fired capacity between 2006 and 2016. Despite the addition of 9.6 GW of coal-fired capacity between 2007 and 2013, but no new coal-powered units have been installed since 2013. The new installed capacity in these states came primarily from natural gas and wind, with 47 GW and 25.6 GW of new capacity additions, respectively.
In general, the power mix in southern states is dominated by natural gas and coal but their shares vary according to the State: natural gas accounts for 89% of the power mix in Delaware, but 2% only in West Virginia.
---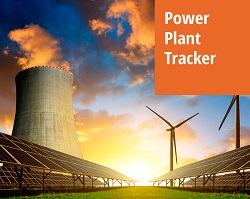 Enerdata has developed a market research service to screen, monitor and analyse the development of power generation assets.
Power Plant Tracker offers an interactive database and a powerful search engine covering power plants worldwide – including both installed and planned capacities for renewables and fossil fuels.