Greenlink Interconnector (Ireland/UK) wins new approval in Wales (UK)
The Pembrokeshire County Council in Wales (United Kingdom) has approved remaining planning application for onshore works for a portion of the proposed 500 MW Greenlink Interconnector project between Pembroke in Wales (UK) and the County Wexford in Ireland. Earlier in July 2020, the project received planning consent for a section of the interconnector from the Pembrokeshire Coast National Park Authority (United Kingdom), authorising onshore works in Wales.
The privately financed project submitted marine planning applications in both Wales and Ireland in late 2019. The construction is expected to last 3 years and the project could be operational in 2023. It is expected to support the growth of low-carbon energy and to strengthen the interconnection capacity between the UK and Ireland, improving the security of supply for electricity consumers.
---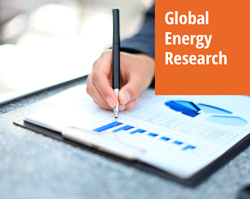 Enerdata's premium online information service provides up-to-date market reports on 110+ countries. The reports include valuable market data and analysis as well as a daily newsfeed, curated by our energy analysts, on the oil, gas, coal and power markets.
This user-friendly tool gives you the essentials about the domestic markets of your concern, including market structure, organisation, actors, projects and business perspectives.