Greece's Energean seeks approval from Cyprus to import gas from Israel
The Greek energy company Energean is seeking approval from the Cyprus government for the construction of an offshore 1 bcm/year gas pipeline to import gas from the Israeli offshore waters. Energean is involved in the development of the Israeli Karish and Tanin gas fields and has already invested US$1.6bn (€1.36bn) in the assets.
Energean made the Final Investment Decision (FID) to proceed with the development of the Karish and Tanin gas projects offshore Israel in March 2018. Energean will own 70% in the Karish and Tanin gas projects, in partnership with Kerogen Capital (30%). Gas resources are estimated at 2.4 tcf (nearly 68 bcm) and nearly 33 mbl of light oil and condensate.
The project will include a new build FPSO with a gas treatment capacity of 800 mcf/d (8.2 bcm/year). Gas would be shipped through a 90-km long gas pipeline to the Israeli coast (Energean has signed gas supply agreements for a total capacity of 4.2 bcm/year). The infrastructures are expected to be commissioned in the first quarter of 2021.
---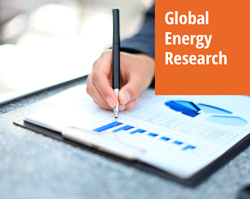 Enerdata's reputable online information service provides up-to-date market reports on 110+ countries with valuable market data and analysis as well as a daily newsfeed on the oil, gas, coal and power markets.
This user-friendly tool gives you the essentials on the domestic market of your concern including market structure, organisation, actors, projects and business perspectives.