Greece will unlock €5bn in compensation for phasing out lignite by 2028
The Greek government plans to spend €5bn in compensation for phasing out lignite by 2028. The funds, which will come from the national budget, the Juncker Plan and the European Investment Bank, will finance 16 large investments in Western Macedonia and Megalopolis (Peloponnese). Among the projects, Greece's state-owned power utility PPC will develop 2.8 GW of solar projects (2.3 GW in Western Macedonia and 500 MW in Megalopolis). In addition, Hellenic Petroleum is planning a €130m solar plant in Kozani, Solaris a green hydrogen production unit in Western Macedonia and an energy storage unit should be developed in Western Macedonia.
PPC plans to stop operating all of its existing lignite-fired power plants by 2023, i.e. five units at the Agios Dimitrios lignite-fired power plant (around 1.5 GW), two units at Amynteo (nearly 600 MW), Meliti (289 MW), all four Kardia units (1,250 MW), and the two Megalopoli units (511 MW). Plans for the future of the Ptolemaida V lignite-fired power project, currently under construction, remain unclear; the power plant will likely operate using lignite until 2028, before switching to a different fuel.
---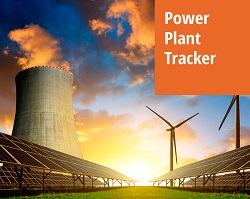 Enerdata has developed a market research service to screen, monitor and analyse the development of power generation assets.
Power Plant Tracker offers an interactive database and a powerful search engine covering power plants worldwide – including both installed and planned capacities for renewables and fossil fuels.