Global solar thermal capacities reached 479 GWth in 2019
According to Solar Heat Worldwide, the cumulated solar thermal capacity operational at the end of 2019 reached 479 GWth, corresponding to an annual solar thermal energy yield of 389 TWh. This represents savings of 135.1 Mt of CO2. In 2019, new installations in the global solar thermal market declined by 6% (+606 MWth), due to fewer collector additions in China. At the end of 2019, 58% of the installed solar thermal capacity was located in Europe, followed by Asia (35%, with China accounting for 24% of the global capacity) and the Middle-East North Africa region.
Around 60% of the solar thermal systems installed worldwide are small-scale systems. However, the number of large solar heat plants is increasing. At least 74 large (>350 kWth) systems entered operations in 2019 to provide heat for district heating networks and large buildings.
---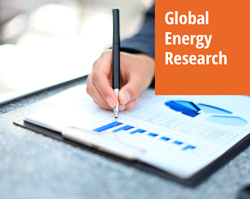 Enerdata's premium online information service provides up-to-date market reports on 110+ countries. The reports include valuable market data and analysis as well as a daily newsfeed, curated by our energy analysts, on the oil, gas, coal and power markets.
This user-friendly tool gives you the essentials about the domestic markets of your concern, including market structure, organisation, actors, projects and business perspectives.