Global oil discoveries fell to a record low in 2016 (2.4 Gbl)
According to the International Energy Agency (IEA), global oil discoveries fell to a record low in 2016 to 2.4 Gbl, compared with an average 9 Gbl/year over the past 15 years.
This dramatic decrease is related to low oil prices that continued to reduce investment spending. The volume of conventional oil projects sanctioned for development also fell by 30% between 2015 and 2016, to 4.7 Gbl, its lowest level since the 1940s. The offshore sector was particularly hit by investment cuts: in 2016, only 13% of all conventional resources sanctioned were offshore, compared with more than 40% on average between 2000 and 2015 and investments in the North Sea fell to less than US$25bn in 2016, half their 2014 levels. In the United States, investments in the shale industry remained steady, as production costs halved since 2014: investment rebounded significantly and production increased, balancing low activity in the conventional oil industry.
Exploration investments are expected to fall again in 2017 for the third year in a row and should represent less than half of 2014 investment levels. The level of new sanctioned projects so far in 2017 remains depressed.
---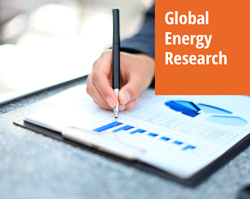 Enerdata's premium online information service provides up-to-date market reports on 110+ countries. The reports include valuable market data and analysis as well as a daily newsfeed, curated by our energy analysts, on the oil, gas, coal and power markets.
This user-friendly tool gives you the essentials about the domestic markets of your concern, including market structure, organisation, actors, projects and business perspectives.