Global offshore wind capacity rose by 6.1 GW in 2019
According to the Global Wind Energy Council (GWEC), the global offshore wind power capacity increased by 6.1 GW to 29.5 GW in 2019. Offshore wind installations accelerated compared with 2018, when 4.5 GW were added, and accounted for 10% of the new wind power installations.
39% of the new offshore wind capacity was installed in China (2,395 MW) and another 2% was installed in the Asia-Pacific region (120 MW in Taiwan and 3 MW in Japan (floating)). The remaining 59% was installed in Europe, with 1,764 MW added in the United Kingdom, 1,111 MW in Germany, 374 MW in Denmark, 370 MW in Belgium and 8 MW (floating) in Portugal.
According to the GWEC, an additional 50 GW could be installed over the next five year, raising the total installed offshore wind capacity to nearly 80 GW by 2024.
---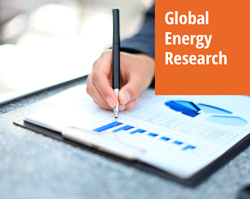 Enerdata's premium online information service provides up-to-date market reports on 110+ countries. The reports include valuable market data and analysis as well as a daily newsfeed, curated by our energy analysts, on the oil, gas, coal and power markets.
This user-friendly tool gives you the essentials about the domestic markets of your concern, including market structure, organisation, actors, projects and business perspectives.