Glenfarne seeks authorisation to delay Magnolia LNG to 2026 (US)
Magnolia LNG and Kinder Morgan Louisiana Pipeline have filed a request with the US Federal Energy Regulatory Commission (FERC) seeking a 5-year extension for the Magnolia LNG export project, located in the Lake Charles District in Southwest Louisiana (United States). The project was expected to enter operations by 15 April 2021; project developers now target commissioning in April 2026.
Magnolia LNG will consist of four 2.2 Mt/year gas liquefaction trains, and two 160,000 m3 storage tanks, requiring a total investment of up to US$4.35bn. The project was previously owned by Liquefied Natural Gas Limited (LNG Ltd), which sold it to the US energy group Glenfarne, through its newly created affiliate Magnolia LNG Holdings, in June 2020. The project has completed the FERC permitting process and the Final Investment Decision (FID) is still to be made.
Glenfarne also owns the Texas LNG export project in the Port of Brownsville in South Texas. The 4 Mt/year project will be built in two 2 Mt/year phases and it received approval from the Federal Energy Regulatory Commission (FERC) in November 2019.
---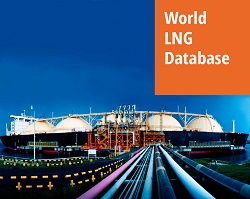 World LNG Database offers a complete set of data on LNG markets. The service provides detailed information on existing and planned liquefaction and regasification plants. It also includes LNG shipping around the world, LNG contracts, time series on regasification and liquefaction capacities, LNG flows and LNG prices for all players in the market.