Ghana inaugurates its National Energy Transition Committee
The Ministry of Energy of Ghana has inaugurated the National Energy Transition Committee (NETC), whose aim is to develop a national energy transition policy. The NETC will evaluate the current situation in the energy sector and the effectiveness of existing policies and measures, set up national objectives and targets for the energy transition and prescribe policies and measures for achieving these targets. In addition, the Committee will assess the benefits, risks and costs of the global energy transition and determine risks mitigation measures, along with cross-cutting issues that must be addressed. The NETC is expected to release the first draft of its plan in the first quarter of 2022.
In its updated Nationally Determined Contribution (NDC) (November 2021), Ghana aims to accelerate the sustainable energy transition. The country will focus on promoting low carbon power generation (target of 10% of renewable penetration by 2030), energy efficiency in buildings (homes, industry and commerce), decarbonisation of oil and gas production, and market-based cleaner cooking solutions.
---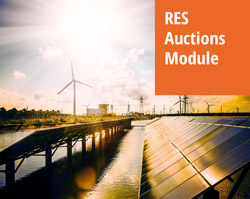 Discover our very detailed and regularly updated RES auctions database with worldwide coverage and a technical focus backed by academic research.
With our renewable energies auctions service you will be able to monitor auctions at a global level. Its (expanding) scope notably includes all major G20 countries and offers an especially fine tracking on Europe and South America.