Germany's renewable power generation grew by 10% in first half of 2018
According to the German Federal Environment Agency (Umweltbundesamt or UBA), renewable power production reached a new record in the first semester of 2018, with 117 TWh generated, which is 10% more than in the first half of 2017 (+10 TWh). Wind power plants generated 57 TWh, with 26 TWh from biomass and biogas waste installations, 24 TWh from solar PV units and 10 TWh from hydropower plants.
1,633 MW of wind capacity were added to the German grid in the first six months of 2018, which is roughly 30% less than in the first half of 2017 (2,243 MW of additional capacity). Meanwhile, 1,359 MW of solar PV were installed (+58%, compared with 859 MW in the first half of 2017).
According to the Agency, approximately 4.5 GW of additional wind and solar capacity should be built each year in order to meet the Federal government's objective of reaching a 65% renewable energy share in the electricity mix by 2030.
---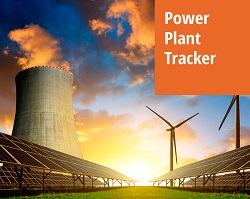 Enerdata has developed a market research service to screen, monitor and analyse the development of power generation assets.
Power Plant Tracker offers an interactive database and a powerful search engine covering power plants worldwide – including both installed and planned capacities for renewables and fossil fuels.