Germany's new coalition government unveils new energy and climate targets
Germany's newly-formed coalition government has announced ambitious reforms to accelerate climate policies. It aims to advance the phase out of coal-fired power generation (by 2030) and to accelerate planning and approval procedures to ease renewable power expansion. The installed solar PV capacity should increase from nearly 60 GW currently to around 200 GW by 2030 by using all suitable roofs to instal PV systems. As well, 2% of the country's land area would be used for onshore wind power. The government aims to raise offshore wind capacity to at least 30 GW by 2030, 40 GW by 2035 and 70 GW by 2045, and to reach 10 GW of hydrogen electrolyser capacity by 2030. Renewables are expected to cover 80% of gross electricity production, which should range between 680 and 750 TWh, in 2030, and half of heat supply should be produced on a carbon neutral basis by 2030.
The government also wants to use the budget to support renewable generation under the EEG scheme (instead of using consumer levies) from 1 January 2023 and to adopt measures to ensure that the CO2 price won't fall below €60/t in the long term, if the EU can't agree on a minimum ETS price. Germany will also support the extension of carbon trading to providers of heating and transport, and the introduction of a CO2 border adjustment mechanism at the EU level.
---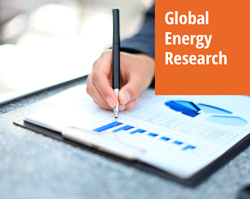 Enerdata's premium online information service provides up-to-date market reports on 110+ countries. The reports include valuable market data and analysis as well as a daily newsfeed, curated by our energy analysts, on the oil, gas, coal and power markets.
This user-friendly tool gives you the essentials about the domestic markets of your concern, including market structure, organisation, actors, projects and business perspectives.