Germany will nationalise Uniper by acquiring a 99% stake in the group
Germany's federal government will nationalise the German energy company Uniper by acquiring a 99% stake in the group. Germany has unveiled an €8bn package, which comes in addition to prior bailout packages, with the objective to finance and acquire Uniper, as well as help it maintain operations, amid unstable gas supplies and soaring energy prices. Germany has also signed an agreement with the Finnish company Fortum to buy all of the latter's shares in Uniper for about €500m (€1.70 per share).
The federal government, Uniper and Fortum have thus agreed on an amendment to the €15bn package of measures announced on 22 July 2022 (which originally planned for Germany to take a 30% stake in Uniper). The amendment is expected ensure the long-term stabilisation of Uniper in light of the further deteriorating situation in the energy markets.
Uniper owned and operated 31.6 GW of power plants at the end of 2021 (-2 GW compared to 2020), with 48% of gas, 20% of hard coal, 12% of hydro, 9% of other energy sources, 6% of lignite and 5% of nuclear. Most of the power plants are located in Germany (9.4 GW), where the company is the fourth largest power utility in terms of installed capacity, Russia (9 GW), the United Kingdom (6.4 GW) and Sweden (4.7 GW). 
---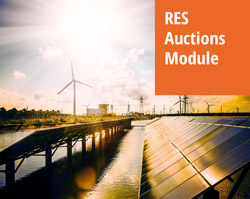 Discover our very detailed and regularly updated RES auctions database with worldwide coverage and a technical focus backed by academic research.
With our renewable energies auctions service you will be able to monitor auctions at a global level. Its (expanding) scope notably includes all major G20 countries and offers an especially fine tracking on Europe and South America.