Germany unveils new measures to reach 80% renewables energy mix by 2030
The German Federal Ministry for Economy and Climate Protection has released a report on climate protection. Germany, which aims to reduce its greenhouse (GHG) emissions by 65% by 2030 compared to 1990 levels, will have to lower energy consumption by 20-25%. While GHG emissions of Germany have declined by an average of 15 MtCO2eq/year over the last decade, they will now have to decrease by 36-46 MtCO2eq/year until 2030. Germany also intends to become carbon neutral by 2045 and to increase the share of renewables in its energy mix to 80% by 2030.
The report makes several recommendations, including an increase in tendering volume for renewables (especially for technological-specific volumes), more planning certainty for renewables plants, and a "wind on land law" mandating an average of 2% of state and community land for wind power, with the aim to reach over 100 GW of onshore wind capacity by 2030. Where offshore wind is concerned, it targets 30 GW by 2030, 40 GW by 2035 and at least 70 GW by 2045. It also aims at unleashing solar development with a solar acceleration package obliging to fit all new commercial and private buildings with solar panels, an increase in the tendering thresholds, and faster planning and approval procedures, in order to add 20 GW of annual solar capacity additions and to reach 200 GW of solar capacity in 2030.
Germany also aims to create a basis for more renewable electricity at competitive prices, transferring the financing of the EEG surcharge, which funds renewables development, from end consumers to the federal budget from 2023. It will also seek to create climate-neutral industrial production processes, with the provision of carbon contracts for difference as a central instrument to support the transformation in industry. Where heating is concerned, Germany aims to generate 50% of the heat in a climate-neutral manner and to operate every newly installed heating system on at least 65% renewables. It also aims at developing a new climate-neutral building strategy, creating the federal funding for efficient heating networks (BEW) and revising the Building Energy Act to reach climate neutrality by 2045. Finally, it will revise the national hydrogen strategy in 2022 and launch additional funding programmes.
---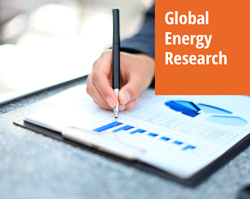 Enerdata's premium online information service provides up-to-date market reports on 110+ countries. The reports include valuable market data and analysis as well as a daily newsfeed, curated by our energy analysts, on the oil, gas, coal and power markets.
This user-friendly tool gives you the essentials about the domestic markets of your concern, including market structure, organisation, actors, projects and business perspectives.