Germany unveils its Easter Package to accelerate renewable development
The German government has adopted its "Easter Package", a package of legislative measures aimed at accelerating the development of renewables in Germany. By 2030, the country aims to nearly double the share of renewables in its total electricity consumption from the current 42% to 80%, betting on the electrification of uses (rapid growth of electric vehicles and renewables-based electrification of industry and heating); by 2035, nearly 100% of the electricity demand should be covered by renewables.
Germany will also seek to accelerate the deployment of renewable energies: it will raise annual auction volumes for onshore wind to up to 12 GW, in order to instal 10 GW of new onshore wind capacity every year from 2025, to reach 115 GW of onshore wind by 2030. The Easter Package also aims to prioritise offshore wind in maritime spatial planning and streamline permitting procedures, to raise the offshore wind target to 30 GW by 2030, 40 GW by 2035 and at least 70 GW by 2045. Offshore wind developments would be based on auctions of sites, with those already pre-surveyed by state authorities receiving 20-year Contracts for Difference (CfDs). Tender volumes for solar power would also be raised, from around 6 GW in 2022 to 22 GW as of 2026, in order to reach 215 GW of solar capacity by 2030.
---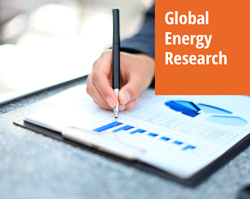 Enerdata's premium online information service provides up-to-date market reports on 110+ countries. The reports include valuable market data and analysis as well as a daily newsfeed, curated by our energy analysts, on the oil, gas, coal and power markets.
This user-friendly tool gives you the essentials about the domestic markets of your concern, including market structure, organisation, actors, projects and business perspectives.