Germany unveils a €54bn energy plan including a cap on gas and power prices
The German government has announced it will introduce a €54bn package of measures aimed at supporting German companies and households amid rising energy prices. The package, which will come into effect on 1 March 2023, includes a cap on gas and electricity. For households, gas prices will be capped at €12c/kWh for 80% of consumption, based on the 2021 usage levels. For companies, 70% of gas consumption will be subsidised. Electricity prices will be capped at €40c/kWh. The caps will be in place until April 2024.
The subsidies will be paid retroactively for January and February 2023, and gas consumers will also receive a one-time state subsidy for December 2022. The support for electricity bills will be financed by a windfall tax on power profits. Most forms of power generation, including renewables, will be charged with the exception of gas and hard coal.
This package of measures will be part of a larger €200bn package aiming to protect companies and households from the impact of soaring energy prices, which was approved by the German Parliament, the Bundestag, in October 2022.
---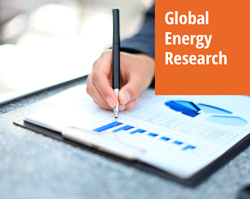 Enerdata's premium online information service provides up-to-date market reports on 110+ countries. The reports include valuable market data and analysis as well as a daily newsfeed, curated by our energy analysts, on the oil, gas, coal and power markets.
This user-friendly tool gives you the essentials about the domestic markets of your concern, including market structure, organisation, actors, projects and business perspectives.