German wind onshore tender undersubscribed by over 60%
The German Federal Network Agency has disclosed the results for the latest onshore capacity tender (Germany) that has closed on 1 September 2019. The auction gathered 22 bids totalling 187 MW (only 37% of the offered 500 MW). Regions with largest bids included North Rhine-Westphalia with 64.2 MW (4 bids) and Schleswig-Holstein with 30.2 MW (6 bids).
The remaining bids (11) were distributed with one or two projects each on Baden-Württemberg, Brandenburg, Hesse, Lower Saxony, Mecklenburg-Vorpommern, Saxony and Thuringia. The average bid price stood at €6.2c/kWh, which was also the capped price for this auction round.
The next tender is scheduled for 1 October 2019. 
---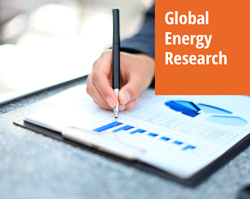 Enerdata's premium online information service provides up-to-date market reports on 110+ countries. The reports include valuable market data and analysis as well as a daily newsfeed, curated by our energy analysts, on the oil, gas, coal and power markets.
This user-friendly tool gives you the essentials about the domestic markets of your concern, including market structure, organisation, actors, projects and business perspectives.