GenOn (NRG Energy) files for bankruptcy (US)
US power company GenOn (part of the NRG Energy group) has filed for bankruptcy, following a debt restructuring agreement reached in may 2017 with bondholders and aimed at cutting US$1.75bn of its debts. The company, which has been struggling with low electricity prices on the wholesale markets, will be restructured as a standalone company. The bankruptcy process will transfer the ownership of GenOn and of its 32 power plants (around 15.4 GW, 2/3 of which from gas) in eight states to senior noteholders.
NRG Energy acquired GenOn in December 2012 for US$1.7bn, creating the largest independent US power producer, with about 47 GW of both conventional and renewable generation capacities, that could power about 37 million American homes.
US wholesale power generation companies have suffered from reduced margins as electricity prices have sunk over the last few years. Exelon plans to close its Three Mile Island nuclear power plant and to restructure its debt, while FirstEnergy plans to exit its merchant business by mid-2018. Other companies, such as Energy Future Holdings or Panda Temple Power, have also filed for bankruptcy.
---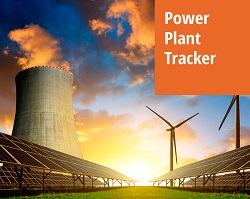 Enerdata has developed a market research service to screen, monitor and analyse the development of power generation assets.
Power Plant Tracker offers an interactive database and a powerful search engine covering power plants worldwide – including both installed and planned capacities for renewables and fossil fuels.