GE will build a 2.4 GW hydropower project between Zimbabwe and Zambia
The Zambezi River Authority's Council of Ministers, which entails the governments of Zambia and Zimbabwe, has selected General Electric and Power Construction Corporation of China, for the construction of the 2,400 MW Batoka Gorge hydropower plant project, which will be built a few kilometers downstream Victoria Falls on the Zambezi river. The construction will be schemed on a Build-Operate-Transfer (BOT) financing model. Upon completion, the US$4bn project will supply power to Zambia and Zimbabwe and will be linked to the Southern Africa Power Pool (SAPP). Zimbabwe and Zambia will share the produced electricity equally.
Two other developers had been selected in February 2019, the Italian engineering company Salini Impregilo on the one hand, and a consortium including three Chinese companies, namely China Three Gorges Corporation, China International and Water Electric Corporation and China Gezhouba Group, and on the other hand.
---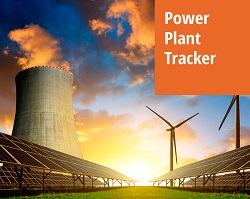 Enerdata has developed a market research service to screen, monitor and analyse the development of power generation assets.
Power Plant Tracker offers an interactive database and a powerful search engine covering power plants worldwide – including both installed and planned capacities for renewables and fossil fuels.