GE connects a 1.2 GW pumped-storage hydropower plant to the Chinese grid
GE Renewable Energy, a subsidiary of the US company General Electric (GE), has connected to the Chinese grid all four turbine units of the 1.2 GW Jinzhai pumped-storage hydropower plant, located in the Anhui province (eastern China). The last two turbines have been connected after 15 days of trial, while the first two were connected in October 2022.
Under a contract signed in 2017, GE Hydro Solutions was selected by Anhui Jinzhai Pumped Storage Power, a subsidiary of State Grid Xin Yuan, to supply four 300 MW turbines, generator-motors and balance of plant equipment for the Anhui Jinzhai pumped storage power plant. The project's annual generating capacity is expected to represent about 1.4 times the annual household electricity consumption in the county of Jinzhai and to reduce carbon emissions by 240 ktCO2/year.
China aims to build more than 200 pumped storage plants with a combined capacity of 270 GW by 2025. At the end of 2021, China's pumped storage capacity reached 36.4 GW, a twofold increase compared to ten years earlier (18.4 GW in 2011).
---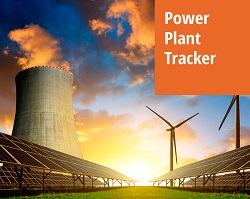 Enerdata has developed a market research service to screen, monitor and analyse the development of power generation assets.
Power Plant Tracker offers an interactive database and a powerful search engine covering power plants worldwide – including both installed and planned capacities for renewables and fossil fuels.