Gazprom's gas exports to Europe decreased by 12% to 175 bcm in 2020
In 2020, Gazprom's natural gas exports to Europe (including Turkey) decreased by 12% from 199 bcm to 175 bcm, including 135.7 bcm to western Europe. Germany remained Gazprom's biggest market in western Europe (46 bcm in 2020, -14% on 2019), followed by Italy (21 bcm, -6%), Turkey (16 bcm) and Austria (13 bcm). The group retained its leading position in Central Europe with 39.1 bcm of gas exports, including 9.7 bcm to Poland, 8.6 bcm each to Hungary and Slovakia and 5 bcm to Czechia. Gas exports to China through the Eastern Route surged from 328 mcm in 2019 to 4.1 bcm in 2020.
---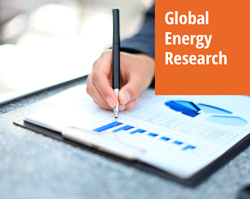 Enerdata's premium online information service provides up-to-date market reports on 110+ countries. The reports include valuable market data and analysis as well as a daily newsfeed, curated by our energy analysts, on the oil, gas, coal and power markets.
This user-friendly tool gives you the essentials about the domestic markets of your concern, including market structure, organisation, actors, projects and business perspectives.